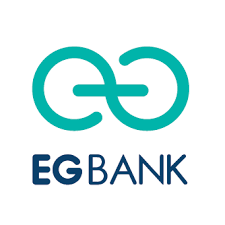 تفاصيل وظائف EG Bank
1-Internal Collection Officer
Conduct daily follow-up of Agencies activities on assigned cases by reviewing the daily Collections report.
Identify new, improved alternative ways for recovering debt.
Conduct review of performance against agreed objectives and monitor performance.
Increase Customers awareness by educating customers on timely payments to minimize delinquency & flow through higher buckets.
Keeping track of agencies productivity reports
Responsible for solving the different reasons of disabling customers from paying their dues.
Identifying high risk & skip accounts for referrals to higher level.
Communicating payment recommendations raised by team leaders for customers.
Abiding by the Compliance, policies, processes & local regulatory & legal requirements.
Conducting added responsibilities requested by higher level.
JOB REQUIREMENTS
Minimum education
Bachelor's Degree
Desired education
Major of Accounting, Business Administration, BIS
Languages
Fluent in English and in Arabic
Ideal experience
Min. 1 – 4 years' experience in a related field
2-CSA
RESPONSIBILITIES AND ACOUNTABILITIES
Assist supervising officer in the daily management of corporate accounts
Prepare all regular reports needed by the Corporate Banking Group, such as but not limited to: Documentation, Portfolio Pricing, Pipeline report, Expected Bookings & Pay-offs, Cross Border Report, Share Coverage Report, CBE related reports, as well as other required reports.
Prepare replies to any reports required from other departments
Respond to customer calls and enquiries about balances,
Assist the customers in accomplishing and fulfilling their instructions to the different departments within the bank (i.e. filling applications – requests – transaction documents…etc.)
Assist the Credit Analyst / RM / Senior RM in completing certain sections of the Credit Approval memorandum
Establish a pleasant relationship with all the clients to reflect a good service for the bank.
Ensure full compliance and adherence to policies, procedures, regulatory/internal regulations, related to any transactions executed.
3-Operational Risk Senior Officer
MAJOR RESPONSIBILITIES AND ACOUNTABILITIES
Support the Operational Risk Head/Operational Risk Group Heads in the following:
Assessing all identified operational risks in order to successfully achieve the departments' objectives.
Complying with the set risk-based approach in identifying, monitoring, measuring and reporting various types of Operational risks and liaise with the related departments / branches to ensure the framework is in place across the Bank.
Measure & analyse operational risk performance of the Bank's departments / Branches, identify weaknesses or areas where losses have been incurred & may recommend enhancements to the procedures that address the issues.
Ensure that the departments / Branches' Key Risk Indicators (KRIs) are all identified & monitored by the first line of defence in order to identify business vulnerabilities or serve as warning signals for potential risk indicators in the business environment.
Reviewing / examining and coordinating approval of all policies, procedures, new products and services prior to launch. provide comments and recommendations regarding the operational risk implication and the adequacy of proposed policies, systems and controls and ensuring approvals taken of all concerned parties
Follow up with the departments and branches coordinators for any incidents and its reports.
Work on various assigned projects along with different departments in order to identify related risks and ensure it is properly addressed.
Assists in ad hoc investigations and troubleshooting to minimize operational risk
Increasing operational risk awareness within the bank through all possible channels and co-ordinating with the HR learning and development team to conduct training to enhance the operational risk profile of the bank and develops the competencies of business functions required to perform their jobs.
Ensure recording all received incidents in the operational loss database
Maintaining & ensuring that all reported incidents are correctly entered into operational risk system.
Analysis the incident recorded in the OLD (operational risk database) and prepare consolidated reports to be presented to Head of operational risk department/ operational risk group heads. the related BL & top management.
Minimum education
University degree
Years of experience
2-3 years banking experience (preferable at least 1 year within operational risk)
Desired education
University degree in accounting or business administration in addition to Master of Business Administration (MBA), Operational Risk Management Certification, Business Continuity Business Management Certification.
Apply From Here
وظائف قد تهمك ،
》وظائف شركة MoneyFellows
》وظائف شركة النساجون الشرقيون
》فرصة عمل للمحاسبين براتب يصل إلى 7500 جنية
》إتصالات الإمارات تطلب ممثلي مبيعات عبر الهاتف براتب ثابت 6000 جنية
》وظائف شركة أورانچ خدمة عملاء براتب 3100 جنية ومتاح التقديم للطلاب والخريجين 2021